A collection of jewelry, fashion and art of the grand exhibition storm
More than 120 years, Swarovski has been Seiko cutting crystal elements of the superb skills, as well as its innovative innovative products and world-renowned. To celebrate the results of the cooperation between Swarovski and many outstanding design talents, on June 27th, the brand was held at Shanghai Film Plaza, on the 5th floor of the sea. 2017 World Jewelry Facets. The theme of this exhibition is "Brilliance Redefined", a variety of blend of modern and Swarovski elements 2017/18 autumn and winter jewelry gorgeous debut.
2017 WORLD JEWELRY FACETS Global Fashion Jewelery Show swept across Shanghai
Swarovski and guests on June 27, 2017, gathered in Shanghai Film Plaza, the sea on the 5th shed, witness the 2017 World Jewelry Facets global fashion jewelry exhibition opening ceremony. Shanghai is the birthplace of Chinese film, and has a museum and film studio Shanghai Film Plaza, that is, to the glorious Shanghai film industry dream charm and historical contributions to pay tribute. The Swarovski Global Fashion Jewelery Showcase is located in Shanghai Film Plaza, the sea on the 5th shelf, where often held art, culture and fashion activities. Simple and elegant indoor ambience, as well as advanced lighting, sound equipment, are the magnificent contemporary jewelry exhibition to provide a perfect venue.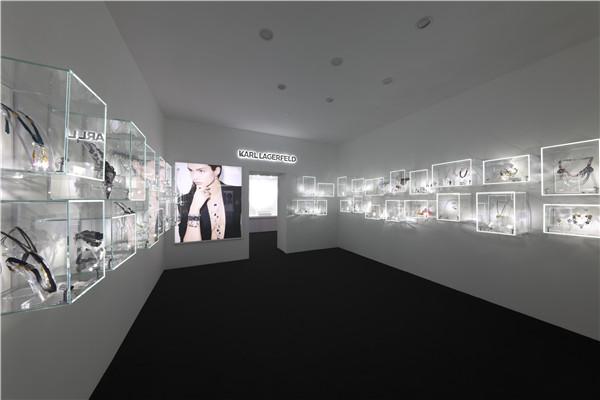 2017 WORLD JEWELRY FACETS Global Fashion Jewelery Show swept across Shanghai
This year is Swarovski for the eighth consecutive year in Shanghai held World Jewelry Facets global fashion jewelry exhibition. The theme of this "crystal color creative", the prestigious international grand event, not only reflects the long history of Swarovski creative ideas, but also bring a lot of outstanding design talent masterpiece.
Universal Fashion Jewelery Showcase, including the exquisite masterpiece of the Swarovski elements for this event, as well as numerous or gorgeous high-end, or avant-garde business lines. Participants include: Ryan Storer (Australia); Caleidoscópio (Brazil); HEFANG Jewelry, HELEN LEE, JUDYHUA, WANG KAIFANG, WANG PEIYI (CHINA); Ambrosia Paris, Atelier Une Ligne, Azzaro, Boks & Baum, Crezus, Delphine Charlotte Parmentier, Gas Bijoux, Les Georgettes ™, Marbella Paris, Moulin Rouge® by on aura tout vu, On Aura Tout Vu, Philippe Audibert, Philippe Ferrandis, Reminiscence Paris, Shourouk (France); Gabriele Frantzen, Stilomio (Germany); Artist Dimitriadis, Frangos Jewelry (Greece); Gaurav Gupta, Manish Arora, Outhouse, Pernia Qureshi, Rohit Bal, Shivan & Narresh, Suneet Varma (India); Andrea Marazzini, Boccadamo, MAX & Co., Roberto Giannotti, Salvetti (Italy); Complex Biz, Vendome Boutique, Yuima Nakazato (Japan); SALUT DE MIEL (Korea); Barbie, Belle Starr, Citlali, Jenny Rabell, Julio & Jordan, Ortiz Espinosa, Oscar Figueroa, Pineda Covalin, Vanessa Arregui (Mexico); Ar (L'Oreal); Lana Dumitru & Vlad Tenu (Romanian / UK); A L'EPOQUE (Spain); Crystal Evolution by Bella R, Curated Co. Ltd / Ek Thongpraseert (Thailand); O.YANG (UK); Alex and Ani, Anne Klein, Bulova, Caroline Néron, Coach / Movado, Haute Bride, Marquette Home, Senhoa, Timex, St. John (USA).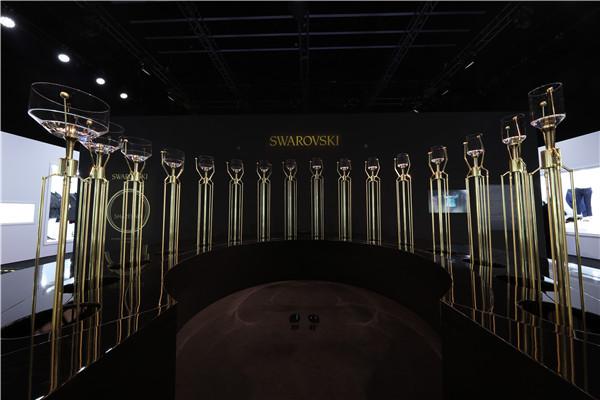 2017 WORLD JEWELRY FACETS Global Fashion Jewelery Show swept across Shanghai
Debut in the World Jewelry Facets global fashion jewelry exhibition of Chinese brands, the same eye-catching. Including: Alexandre Zouari, AOC, AUPRES, Bull Decorative Switch, Bulova, Changhong, CINA, Davena, EDOR DEEP, Ailei, GDU, Yitai Lena, Kelly Yeung, Kymco, Meng Jie Home Textiles, Shin Kong Jewelry, NINASUN, Nancy, ONLY, Pasha, Aretrie, Visha Hua, SAB, SAGA, Starbucks, WANG PEIYI, Wuliangye, Xuping jewelry, Yadi, VEECANS.
Swarovski Universal fashion jewelry show, there are Karl Lagerfeld fashion jewelry series of perfect presentation. This series of necklaces, bracelets, rings and earrings are made of ultra-high quality materials crafted, and a unique and charming Swarovski elements ingenious, for each piece of jewelry to add natural glory and dazzling charm. In addition, Swarovski and Atelier Swarovski 2017/18 autumn and winter series of exquisite new work also debut.
In addition to jewelry, the excellent works presented in the exhibition show a fascinating interactive acoustic art installation. The work was exhibited at the Designation of the Future Award at the Miami / Basel 2016 in 2016. It is one of the three winners of the Designers of the Future Award. Japanese sound artist Yuri Suzuki effort to build. Through this use of Swarovski elements to create interactive mechanical device "Sharevari", Yuri Suzuki to explore the crystal element as a vocal element of the infinite possibilities. The work is made of 16 brass machines, and each part is embedded in a hand-crafted Swarovski element that gives the c1 to d3 tones. When the brass hammer hit the crystal elements, the vibration will be turned into crisp and sweet voice. In addition to Suzuki's original music, the audience can also improvise the sensor through the sensor, playing their own music, experience "Sharevari" unique phonology.
https://gravityjewelry.com/wp-content/uploads/2017/07/new2-cover-2.jpg
600
977
wayne
https://gravityjewelry.com/wp-content/uploads/2017/06/logo.png
wayne
2017-07-11 03:34:04
2017-07-12 06:05:30
2017 WORLD JEWELRY FACETS Global Fashion Jewelery Show swept across Shanghai